If 2020 taught us anything, it's not to make predictions. Still, travelers rightfully have questions about what travel will look like this year amid news of COVID-19 vaccines and pent-up travel demand. What will travel look like in 2021, and when will we actually be able to do it safely and without restrictions? 
From digital vaccine cards to close-to-home river cruising opportunities, FamilyVacationist.com has pulled together a list of what you should know about the trends that could shape travel in the year ahead. 
But keep in mind the Centers for Disease Control and Prevention is still urging Americans not to travel. If you do plan to travel before the CDC's recommendation changes, be sure to follow all local and government regulations and incorporate COVID-19 tests into your pre- and post-trip planning. 
CDC advises COVID-19 tests for travel:8 do's and don'ts ahead of your trip
1. River cruising will return before mainline cruising
For those looking to cruise in 2021, river cruising, especially in the U.S., will return before mainline cruising. "Smaller numbers of guests make it easier to manage screenings and safety protocols that are coming," says Corina Quinn, the city guides director at Condé Nast Traveler. "It's also easier for contact tracing, and ports tend to be more comfortable welcoming a smaller group of visitors." Quinn predicts higher interest in river cruising destinations in the U.S., such as the Mississippi River, the Great Lakes, and the Columbia River Gorge, as travel opens up again in 2021. 
Kristin Karst, executive vice president and co-founder of AmaWaterways, which offers river cruises abroad, says she's "very confident that river cruising will be one of the earliest travel segments to recover" and that AmaWaterways is seeing strong booking throughout 2021, especially for summer and fall trips. 
As for mainline and international cruising, don't expect that to return until at least late summer or early fall given the health and sanitation protocols that need to be implemented. And when cruising does return, "Expect the experience to be very different in all aspects," says Tanner Callais, founder of Cruzely.com. "Major cruise lines have stated they will focus on short, controlled trips. Think of sailings of a few days headed to one or two ports, and most likely the cruise line's private islands where they can better create a bubble." 
It's likely that these shorter sailings will take off from ports like Miami and Galveston, Texas, and head to Caribbean destinations. The good news is that shorter trip lengths will mean affordable itineraries. 
Other changes to expect? Bye-bye buffets: More services will be delivered via technology and apps, fewer guests, rearranged decks and pool areas, COVID-19 testing and/or proof of vaccination, increased cleaning and higher-value port excursions. 
2. Expect spring break travel to be quiet and summer travel to be busier
Since mass vaccination predictions align with the summer months, expect spring break travel to be quieter and the summer travel period to be busy. Everything from popular honeymoon hotels to campgrounds to rail vacations is seeing high volumes of bookings from Memorial Day on. 
"Many travelers who canceled trips in 2020 are using future travel credits, so inventory on cruises and tours and in hotels and resorts will disappear quickly," warns Thomas Carpenter, owner and travel advisor at Huckleberry Travel. 
It's a trend that many are already observing: Vacations By Rail says it's seeing unprecedented demand for travel in the second half of 2021; RVC Outdoor Destinations has an increase in bookings across their RV resorts and campgrounds for summer; Togo RV, an app for RV owners, reports that 74% of itsr readers already had issues when trying to book campgrounds for 2021; and Teresa Belcher, founder of the travel agency Honeymoon Islands, says it's difficult to find availability at resorts for honeymooners because of the influx in rescheduled trips. 
3. The average trip length will become longer
As companies continue to implement flexible work-from-home policies, the average trip length will become longer. Last year saw the creation of "Zoom Towns" and schoolcations where families and groups of friends temporarily migrated to a different part of the country to both work and play. 
Evolve Vacation Rental is seeing an increase in the average length of stay, says co-founder and CEO Brian Egan. He also notes that the vacation rental platform is seeing double the number of 2021 vacation rental bookings for stays longer than 10 nights compared to last year. And where are they headed? "Warm weather areas like Arizona – Scottsdale, Tucson and Phoenix – as well as island destinations – Hilton Head Island, Marco Island and Kailua-Kona – are popular Zoom Towns with the longest length of stays," he says. 
Some hotels are even shifting to a monthly rate model. Anyplace, a flexible-term fully furnished housing marketplace, says the company has seen inbound inquiries up 200% compared to January 2020 (pre-COVID-19) from partners who want to offer monthly rentals. And then there's D. Alexander, a home hotel collection whose "Destination Isolation" campaign offers travelers "destination homes" in desirable locations for periods of two weeks or more with flexible booking terms.
4.  You may need a digital vaccination passport for international trips
Most experts anticipate travelers will likely need a digital vaccination passport if they're looking to travel internationally or go on a cruise. Peter Lavelle of Byevisa, a visa processing website, notes that the International Air Transport Association has a travel pass app in the works where travelers will be able to check COVID-19 entry requirements and store digital proof of a vaccine. Right now, it's currently in testing with international airlines, and IATA is planning to launch the app by the end of March, Lavelle says. 
Major airlines like United and JetBlue also plan to use a health passport app called CommonPass – which is also in testing stages – to verify passengers' virus test results. 
5. Booking flexibility is here to stay
Booking flexibility is a must, and it's here to stay, at least in some sectors. Throughout 2021, travelers will be looking for transparency about cancellation and refund policies, trip insurance options and rebook options in the event that their destination has new travel restrictions, says Robert Rauch, CEO and founder of RAR Hospitality. 
Cruise lines, group tour operators, hotels, campgrounds, vacation rental companies and even airlines are all offering flexible booking terms. Take Intrepid Travel, a small group tour operator, that now allows travelers to reschedule or change their tour 21 days before departure with no change fees; or AmaWaterways, which allows guests who book 2021 trips through Jan. 31 the flexibility to reschedule their river cruise through 2023 without fees. 
And while U.S. airlines permanently nixed change fees in 2020, "international carriers that haven't taken the plunge will in all likelihood continue to extend waivers for these fees for travel through the end of the year," says Jessica Puckett, the transportation editor for Condé Nast Traveler.
Of course, flexibility is a major benefit to travelers even in non-pandemic times, and thanks to its popularity, it's likely here to stay. "Even when travel normalizes – this year or next –this desire for flexibility, and overall commitment-phobia, will stick around," notes Amiad Soto, co-founder and CEO of Guesty, a property management platform for short-term and vacation rentals.
6. It might be time to consider a travel adviser
If you've never considered a travel adviser, now might be the time. Travel advisers are well connected, and as travel adviser Thomas Carpenter explains: "We're on top of the shifting entry protocols and testing requirements, and we act as consumer advocates if something goes sideways while our clients are traveling (which is increasingly an issue)." Travel advisers can also leverage preferred pricing and added amenities for clients, he adds.
7. Outdoor travel will remain popular even as other travel segments return
Evolve Vacation Rental is seeing the most interest in mountain locations and places with a strong connection to the outdoors like towns near the Great Smoky Mountains National Park and Colorado, acco
rding to Egan. There's even a brand-new national park to explore, West Virginia's New River Gorge. Roger Wilson, CEO of a tour operator in the area, Adventures on the Gorge, thinks the designation could result in an increase of 20 to 25% in visitors to the region. 
But with this popularity comes overcrowding issues. Meredith Carey, an associate editor at Condé Nast Traveler, thinks it's likely more national parks will institute reservation systems as Yosemite and Colorado's Rocky Mountain National Parks did in 2020, to help control parking lots and trails. 
RVs and campers are likely to continue their surge in popularity into 2021, as well. In a recent survey, 74% of Togo RV's readers said they're planning to do more RVing in 2021 than 2020. Thanks to heightened interest, even more new RVers are expected to hit the road; according to the RV Industry Association, RV shipments are projected to increase nearly 20% in 2021, and RV rental companies like RVshare are seeing continued growth in 2021. 
RVing for the first time? 8 tips for newbies I wish I'd known during my first trip
The same can be said for those considering van life. Vandoit Adventure Vans now has a 12- to 14-month waitlist (normally six months) for an outfitted van.
8. Return to international travel will be a slow rollout
For those looking to travel abroad as soon as possible, Mexico and the Caribbean will be the first destinations that travelers will flock to thanks to their proximity, open borders and social distancing and sanitation measures. Once the Canadian border safely opens, expect demand to increase there, as well. 
But if you're looking to head to Europe or another far-off locale, the future is less predictable due to restricted access. Jamie Larounis, a travel industry analyst at UpgradedPoints, predicts most slashed international airline routes won't return in 2021, especially for niche routes. 
And what about study abroad programs? Adriana Smith, travel strategist and CEO of Travepreneur, says that while many institutions have canceled terms for the spring, the opportunity isn't entirely gone for 2021. "The decision to continue running international programs in the spring or fall is based on a few factors, which include: destinations where there is zero to minimal academic risk, remote options for students and consideration of program-specific medical and safety protocols." She says there are also options for students to participate in domestic exchange programs and virtual internships. 
9. Pandemic health and safety trends aren't going anywhere
Sanitation and hygiene standards are top of mind for cruise ships, hotels, vacation rentals, theme parks and airlines, and they'll be the first to tell you about them. Contactless touchpoints, mobile ordering, enhanced certified cleaning programs, mandatory face masks, air filtration temperature tests, health screenings, restricted capacity and other social distancing measures will remain in place for most of the year. 
Delivery robots to digital health apps:5 ways your next airport visit could be contactless
At-home testing kits and testing centers at airports will continue to pop up and may even become an added "amenity" to some experiences. Brie Shelly, founder of the travel agency The Experience by Brie Shelly, says more of her clients are interested in booking travel insurance, too. And she's finding that it's required in many cases. Some hotels, like Viva Wyndham All-Inclusive Resorts, even offer complimentary travel insurance as part of their all-inclusive packages for guests who book direct. 
10. The motel comeback story will continue
"Motels are becoming even more
desirable for 2021 vacationers," says the CEO of Red Lion Hotels, John Russell. "Their foundational design creates a natural socially distanced experience – such as the exterior corridors and drive-up-style rooms that minimize communal touchpoints." 
The founders of @aprettycoolhoteltour, an Instagram account focused on roadside hotel and motel tours, say they've had increased interest from followers planning road trips as "people are desperate for getaways that feel safe and are relatively close by, so it's really nice to find unique places that you can just drive to for a night." 
11. Families will prioritize multigenerational trips
With canceled vacation plans and increased time apart, there will be heightened interest in planning multigenerational trips as elderly grandparents and parents get vaccinated first. Intrepid Travel says that a quarter of the top 25 itineraries booked by customers globally over the past three months are family-themed tours, compared to just 12% during the same period last year. 
Vacation rentals will be the place to meet for family reunions and other types of gatherings because they "offer tons of bedrooms, backyards and potentially lake or beach access, with plenty of space to host," notes Condé Nast Traveler's Carey. "It's often a more cost-effective way to gather everyone together." 
And when it returns, cruising is another type of travel that families will look to book in the second half of 2021. "The combination of enhanced safety protocols with more affordable itineraries – that also feature great food and more modern ships – will strike a real chord with families," adds Condé Nast Traveler's Quinn. 
12. There will be lots of deals
Airlines and other travel providers need to entice travelers to book with deals and low prices. Sara Rathner, credit cards and travel expert at NerdWallet, says: "In the short term, we'll see some pretty compelling fare sales. But eventually, airlines won't need to work as hard to entice travelers." 
JetBlue, Southwest and Emirates each posted sales in the first week of 2021 with deeply discounted flights for travel through at least May. And Bryce Conway, founder of 10xTravel, expects to see deals on hotels and cruises, too. He predicts that pricing should still be relatively low compared to pre-pandemic rates and that travel deals will be contingent on the speed of the vaccine rollout in popular destinations. International deals are likely to materialize a few months after domestic deals take off. 
13. Points and loyalty programs will be devalued
Initially, these programs will be used to entice travelers by extending statuses, making it easier to reach higher levels and pushing back points expirations, but "too many people with too many points means that programs need to adjust their rates to compensate for the influx of currency," says Larounis of UpgradedPoints.
"I expect that many airlines and hotels will move from 'fixed rate' or 'award chart' redemption pricing to 'dynamic' redemption pricing," says Conway. And while branded as a "win" for consumers, "it often means that high-end redemptions become impossible to book because airlines and hotels can jack up the prices."
14. More last-minute trips
Industry leaders across different travel sectors – vacation rental, campgrounds, rail travel, hotels – are all seeing bookings that support the idea that travelers will book more last-minute trips due to flexible policies and the need to wait for testing or vaccination. 
A recent Expedia report found that U.S. travelers were booking flights on average 29 days out, the first time this number has dropped below 30 in years. As situations are constantly changing, travel advisers like Brie Shelly are telling most of their clients to book two to four weeks out, depending on the location, so they can make appropriate testing arrangements.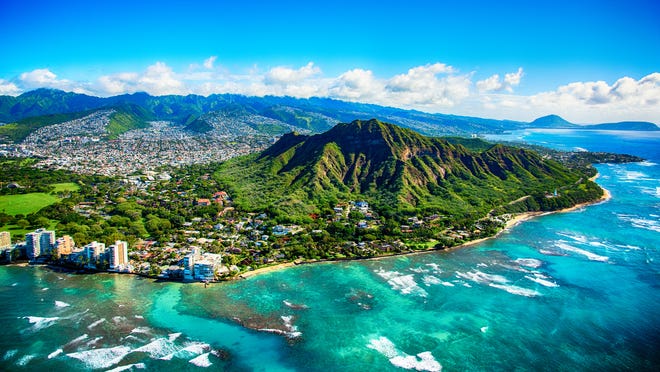 15. Things will get better
And finally, the travel industry will recover. While it won't happen immediately, industry leaders are hopeful for a solid rebound with travelers' pent-up demand. From new hotel openings to additional tour offerings and plenty of new attractions at Florida's theme parks, the travel industry is set to rebound. 
You may be able to plan a vacation sometime this year, but it will probably include a mask, hand sanitizer and proof of a COVID-19 test or vaccination. 
Pandemic wanderlust:100 places we're yearning to travel in 2021 and beyond
More from FamilyVacationist: